lll▷ UGGA BUGGA SLOT GAME REVIEW
Best Slots > Slot fuori produzione
Software:

PLAYTECH
RTP

(Return to Players)

:

99.10%
Ugga Bugga is a well known high paying slot from Playtech since a few years, and with its graphics it takes you straight into an exotic destination with unmistakable sounds. This particular slot is a mix between a 3 reel slot and a more complex slot machine. In fact, despite it only has three reels and ten paylines, each of these latter has its own slot for a total of 10 different spinning reels. It might seem a little confusing when compared to more standard slots, so it takes some time to understand how it works. However, a very nice and convenient feature is the possibility to press a "hold" button to stop reels, actually there are three of them that can hold the bottom left reels. If you learn how to manage these properly, then you have your chance to win against the house...
There aren't many online slots with an RTP Return to player of
99.10%
and Ugga Bugga is one of them, but let's make it clear that it's not an easy one to deal with. You need to work a bit to make it work for you.
CASINOS WHERE TO PLAY THIS SLOT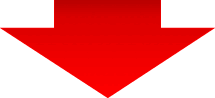 THIS SLOT IS OUT OF PRODUCTION
JUST CHOOSE ANOTHER ONE